Full Moon Eclipse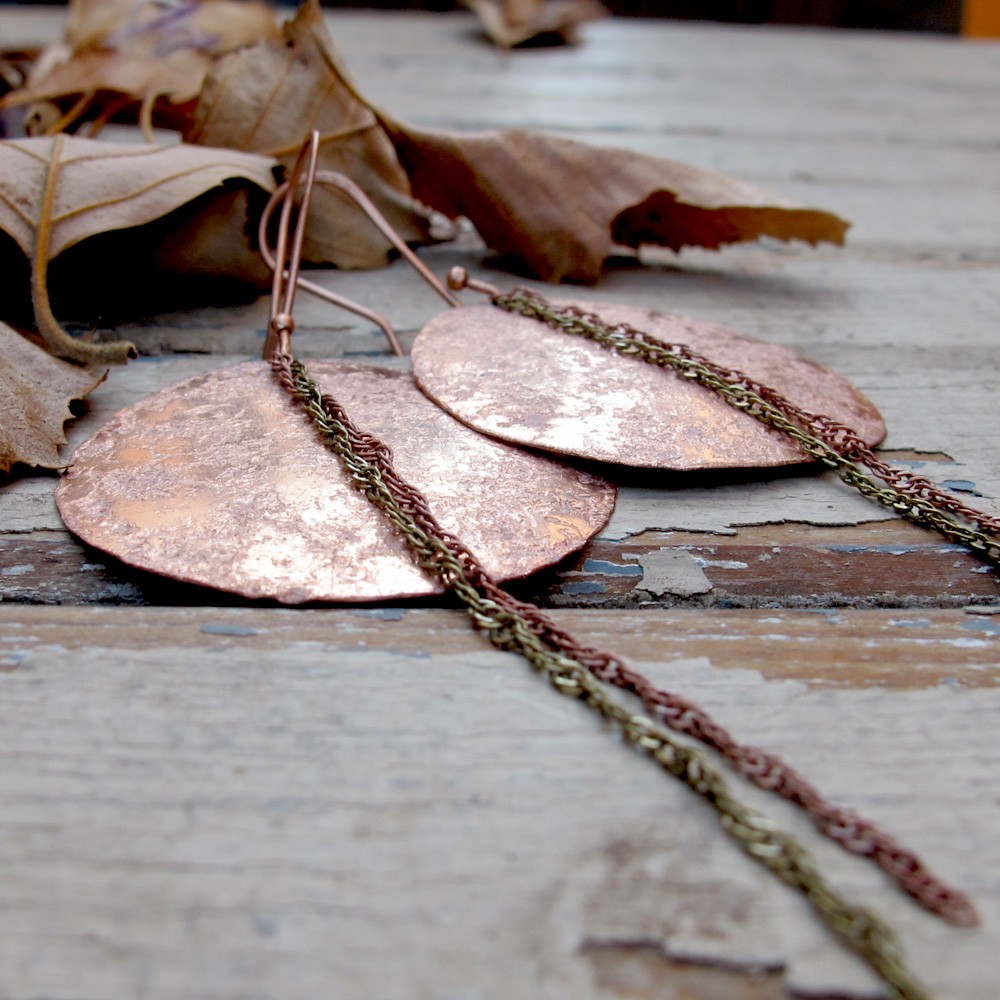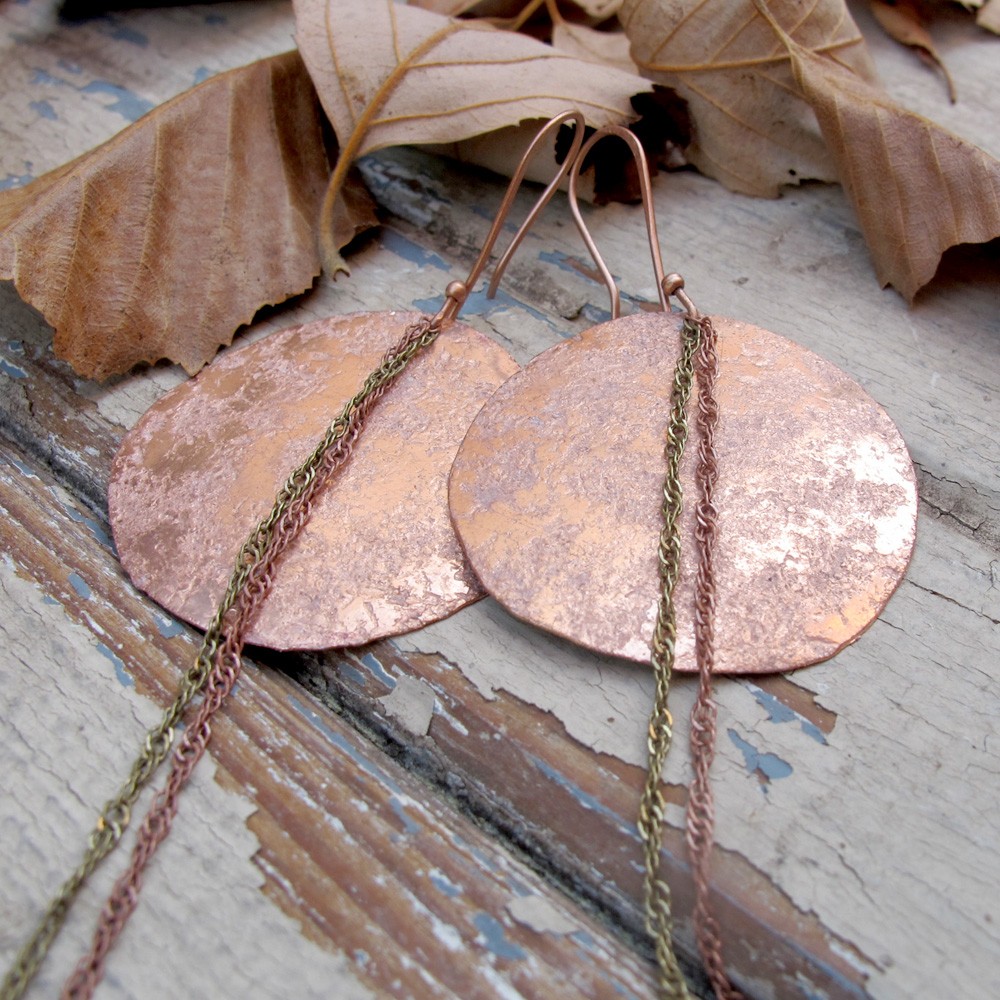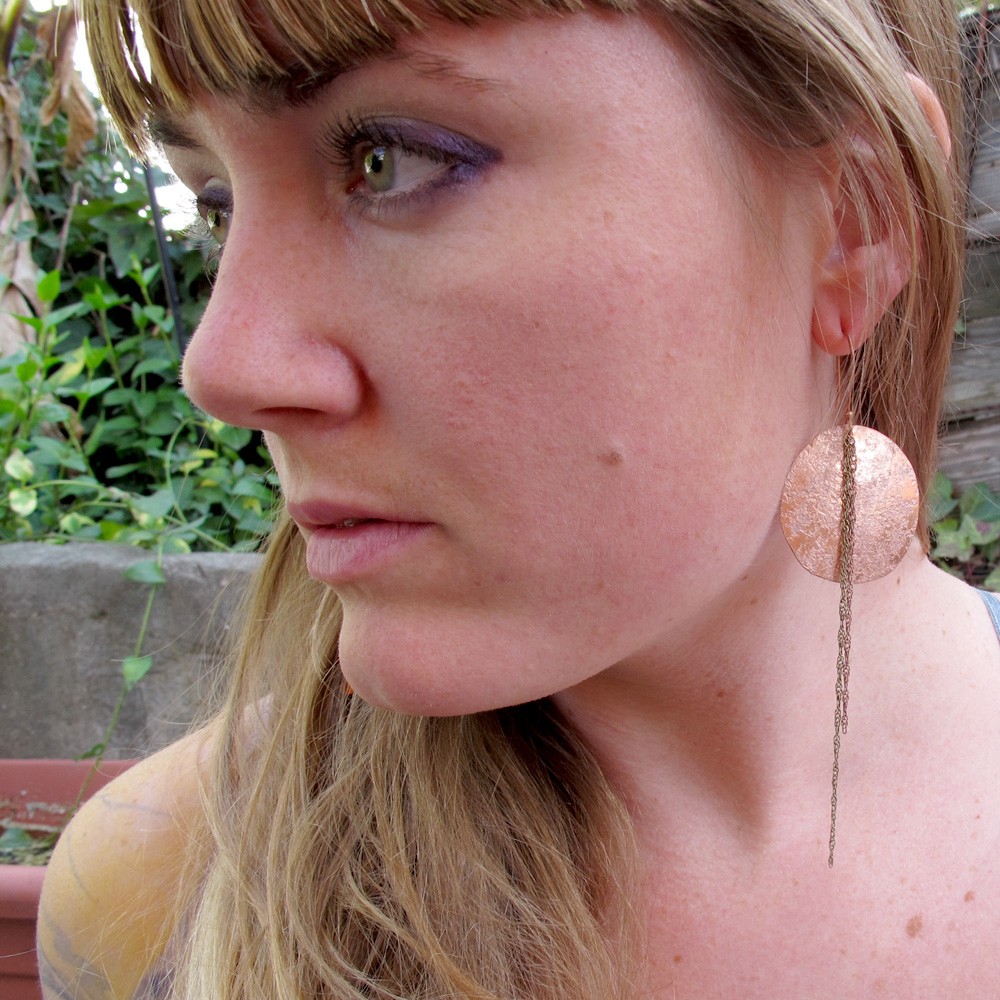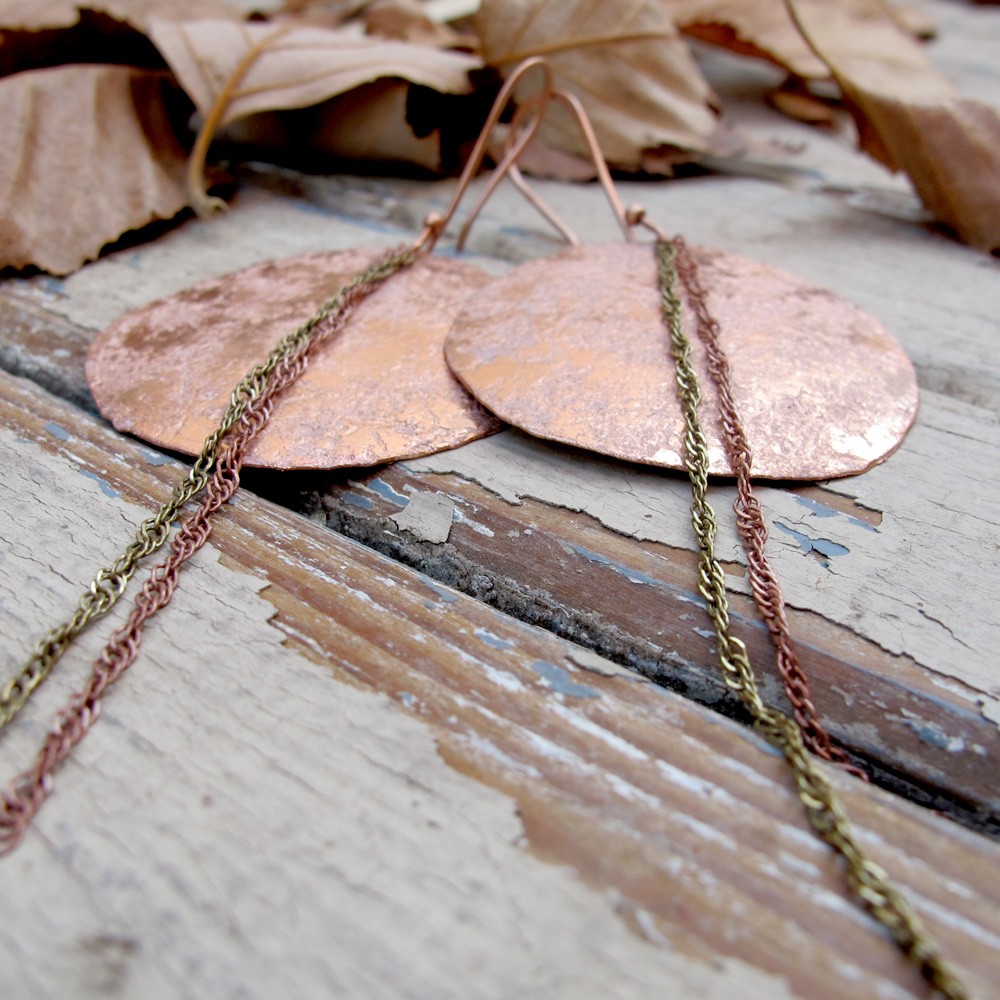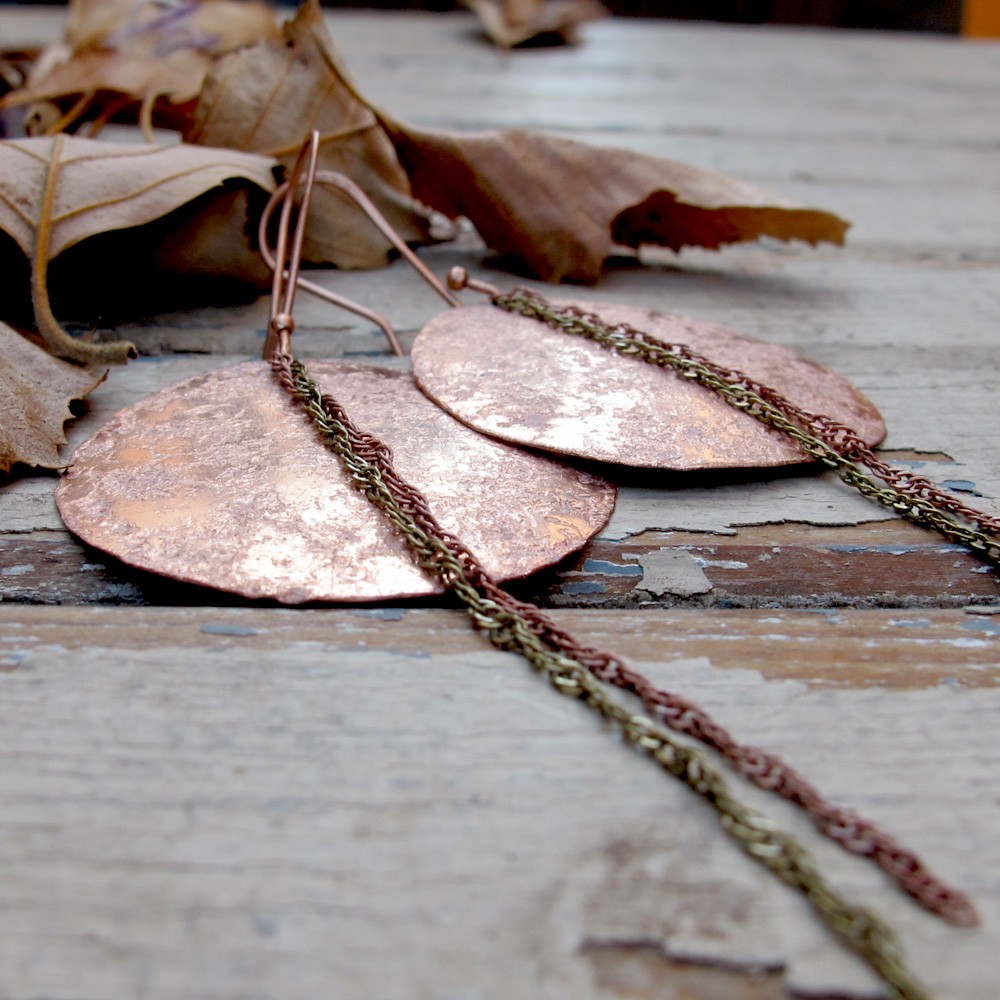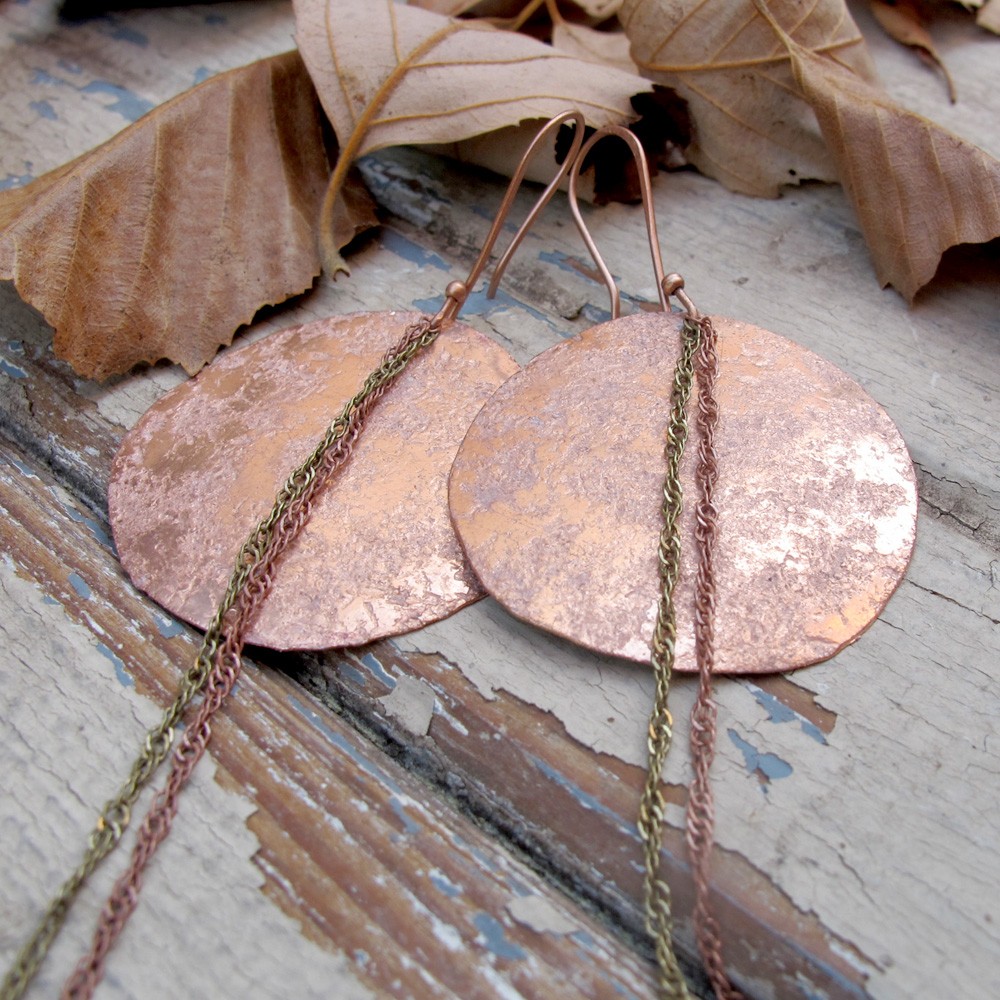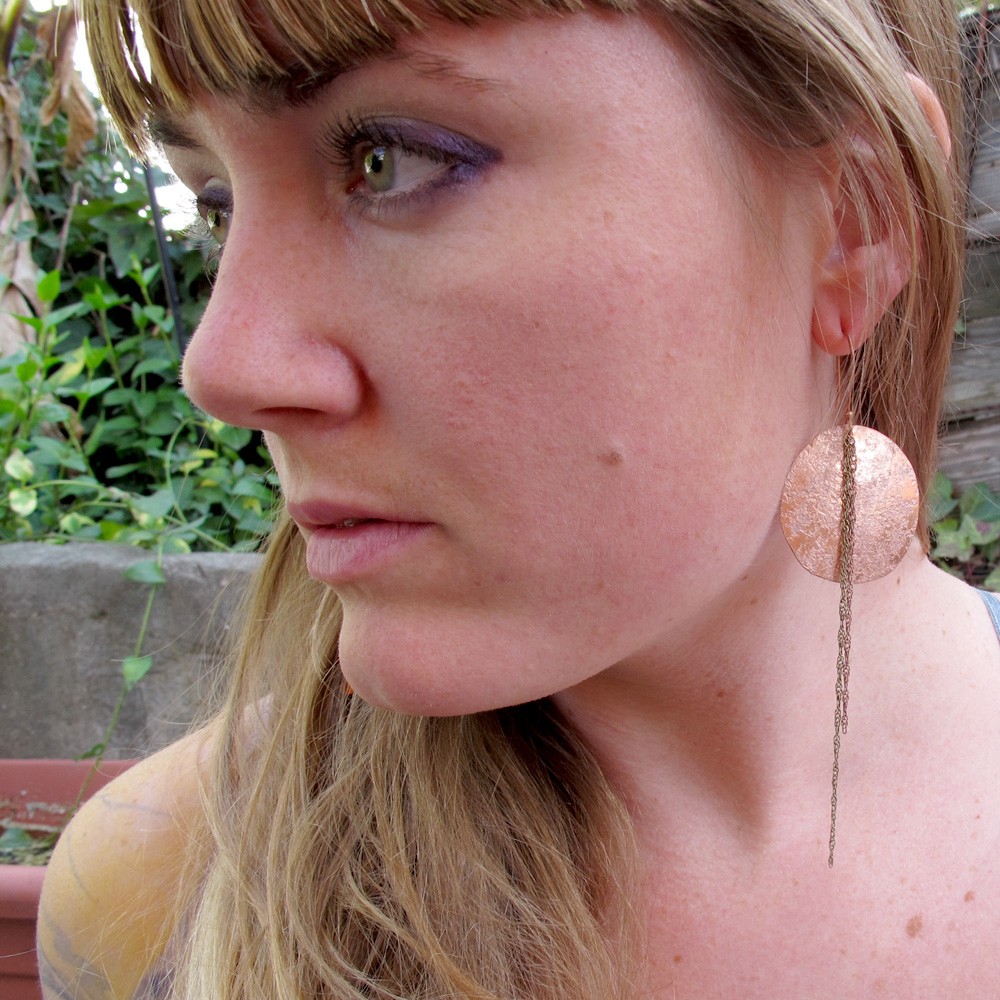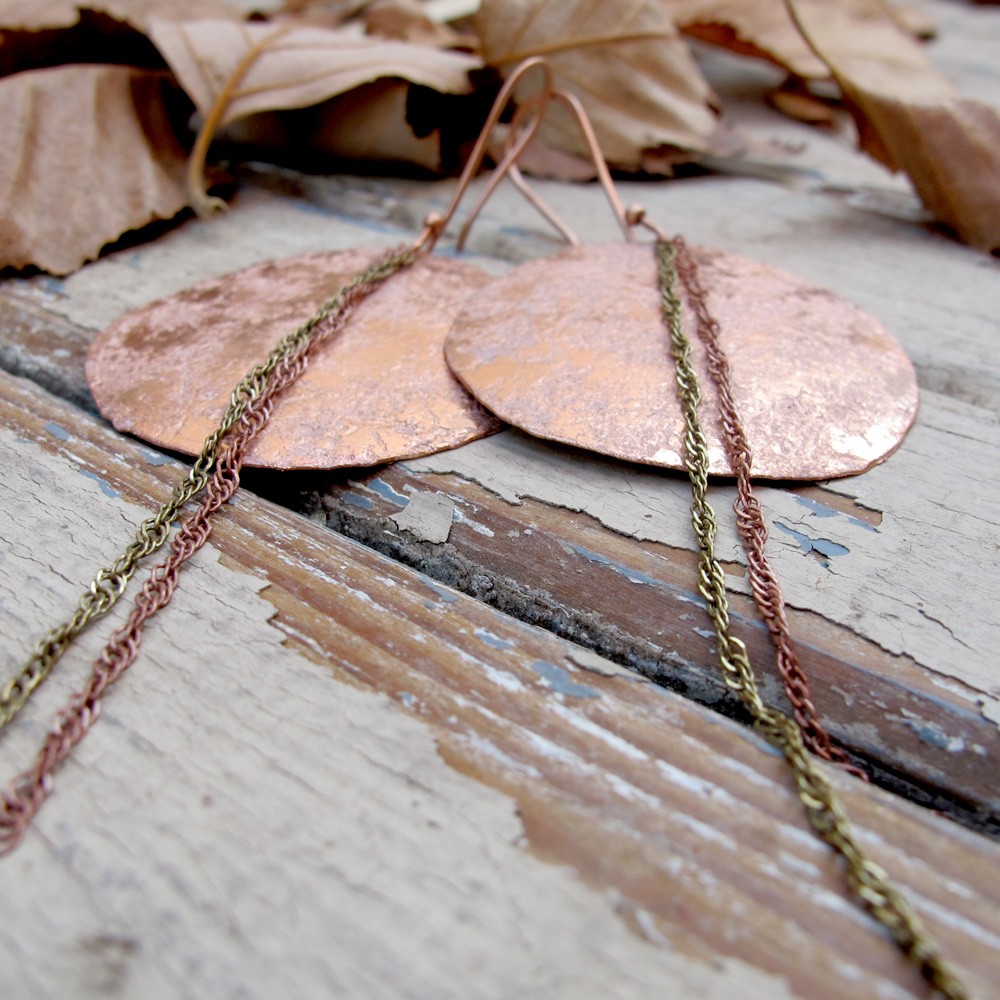 Full Moon Eclipse
inspiration: the full moon lunar eclipse we had on the winter solstice. the burnt red, orange and yellowy-brown colors that swirled over the moon

These earrings are hand-cut and forged from copper. Hand-forged ear wires. Accented by two lengths of copper and brass chain.

Size details:
*These earrings are 2 inches in length NOT including the chain. The longest chain drops down an additional 1 and 1/2 inches*

Due to the handmade nature of all Tangleweeds pieces, very slight overall variations in texture, size, and details may occur. You can rest assured that you will receive an artfully and carefully hand-forged piece of jewelry.