Double Moon Lariat Necklace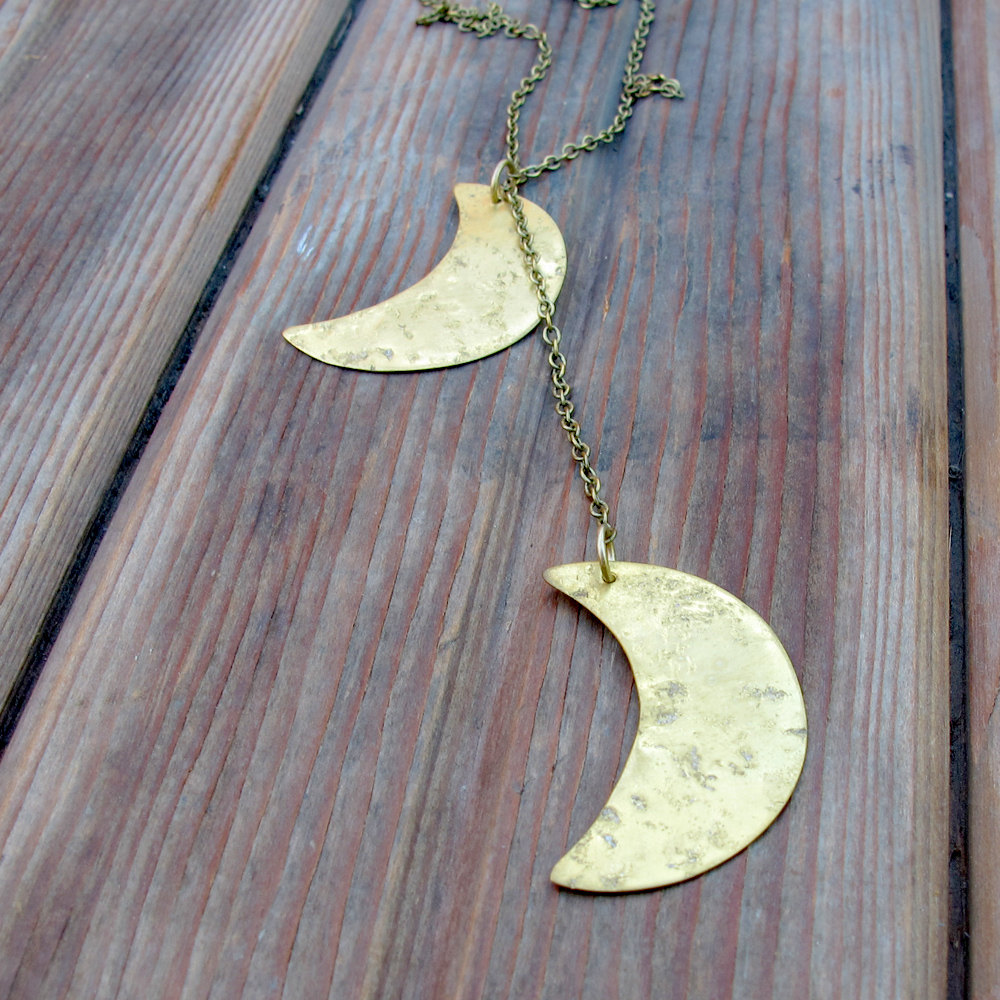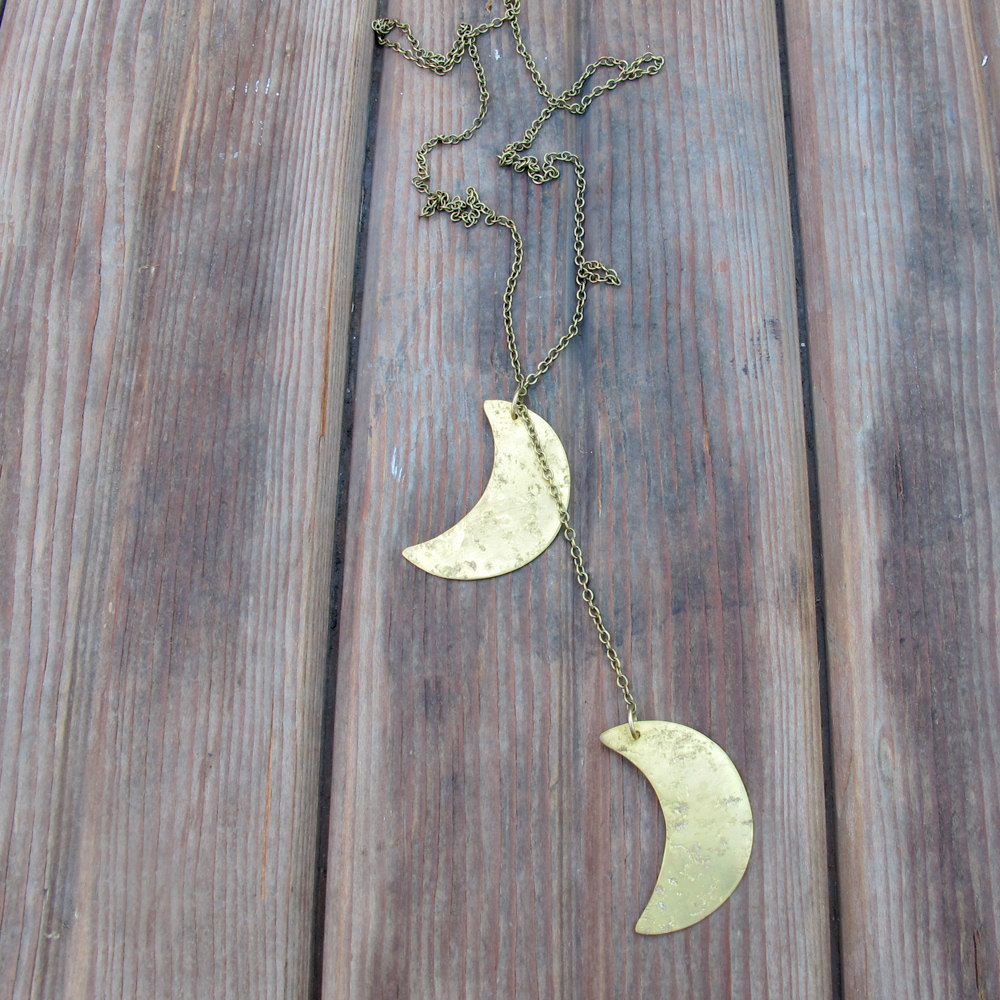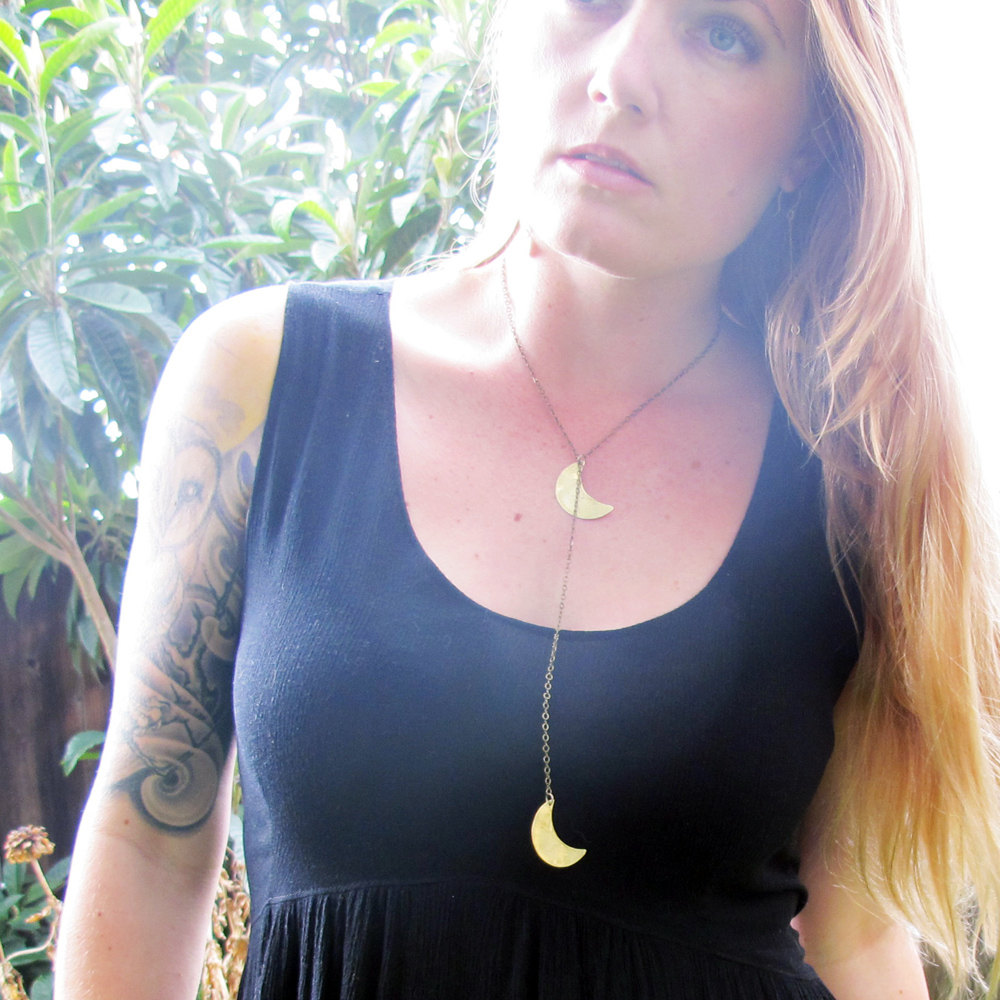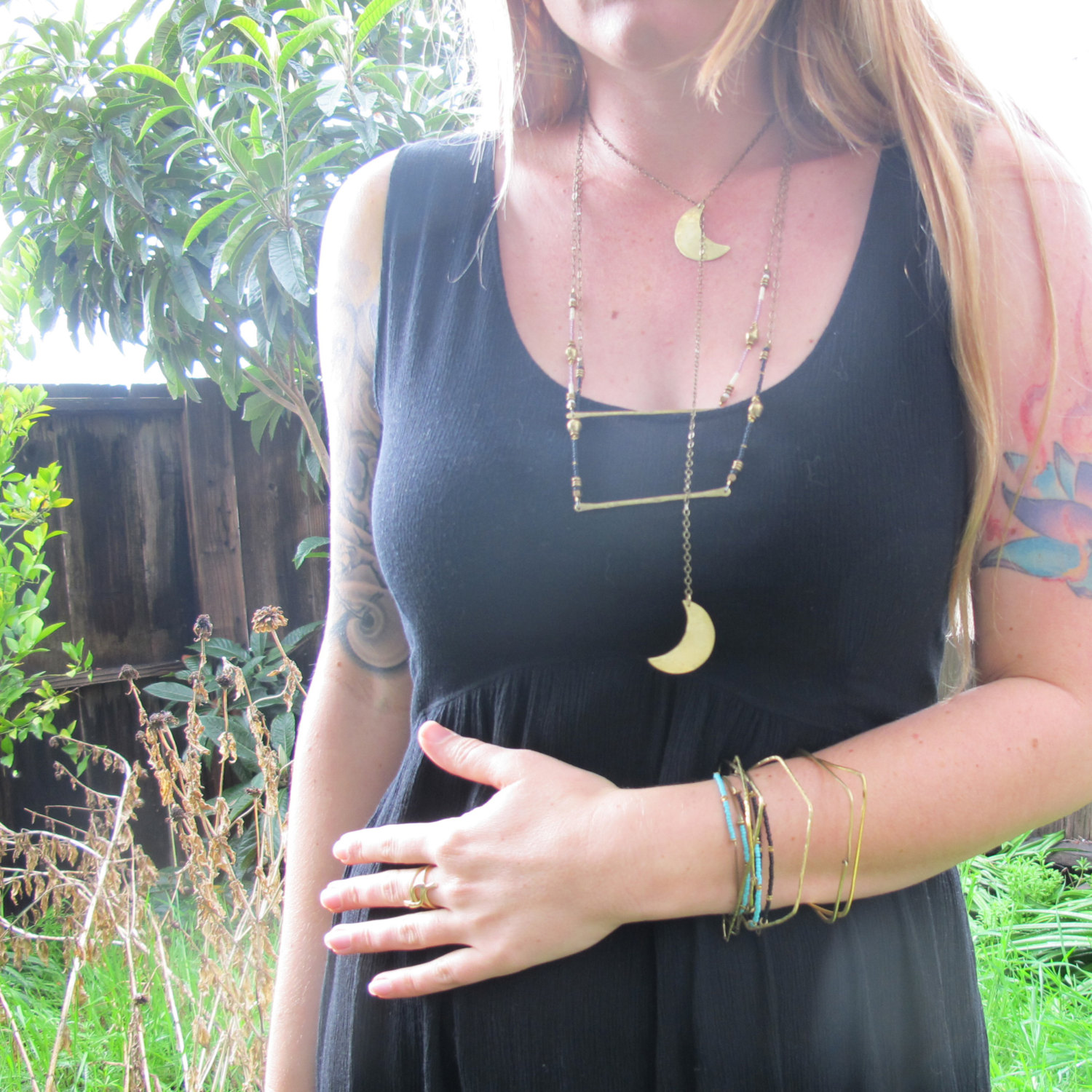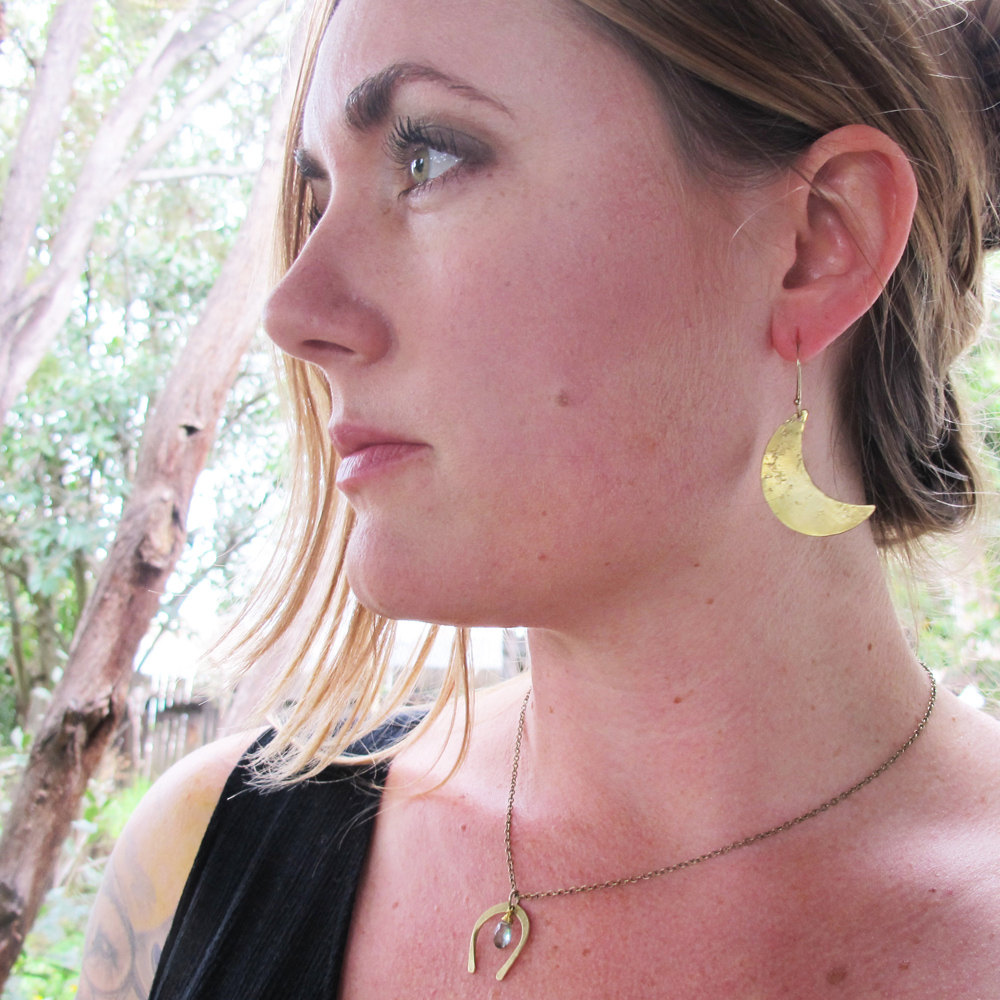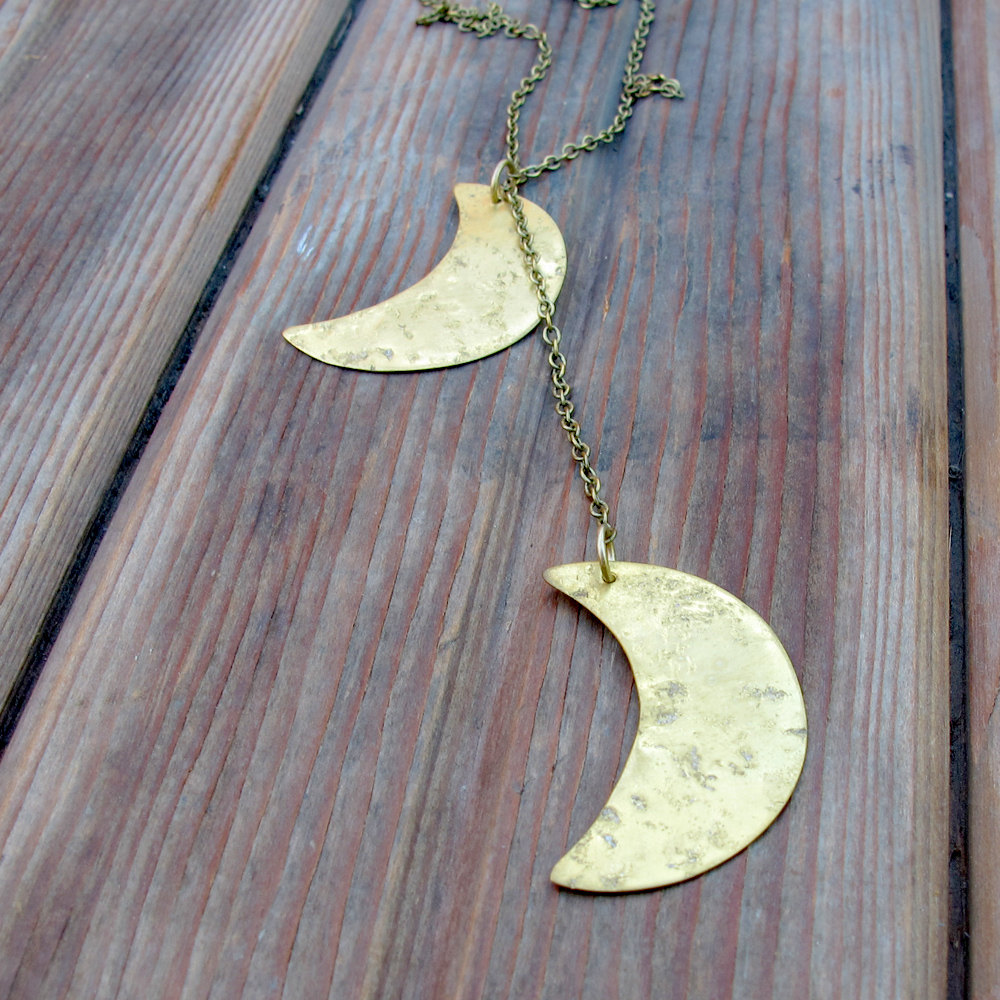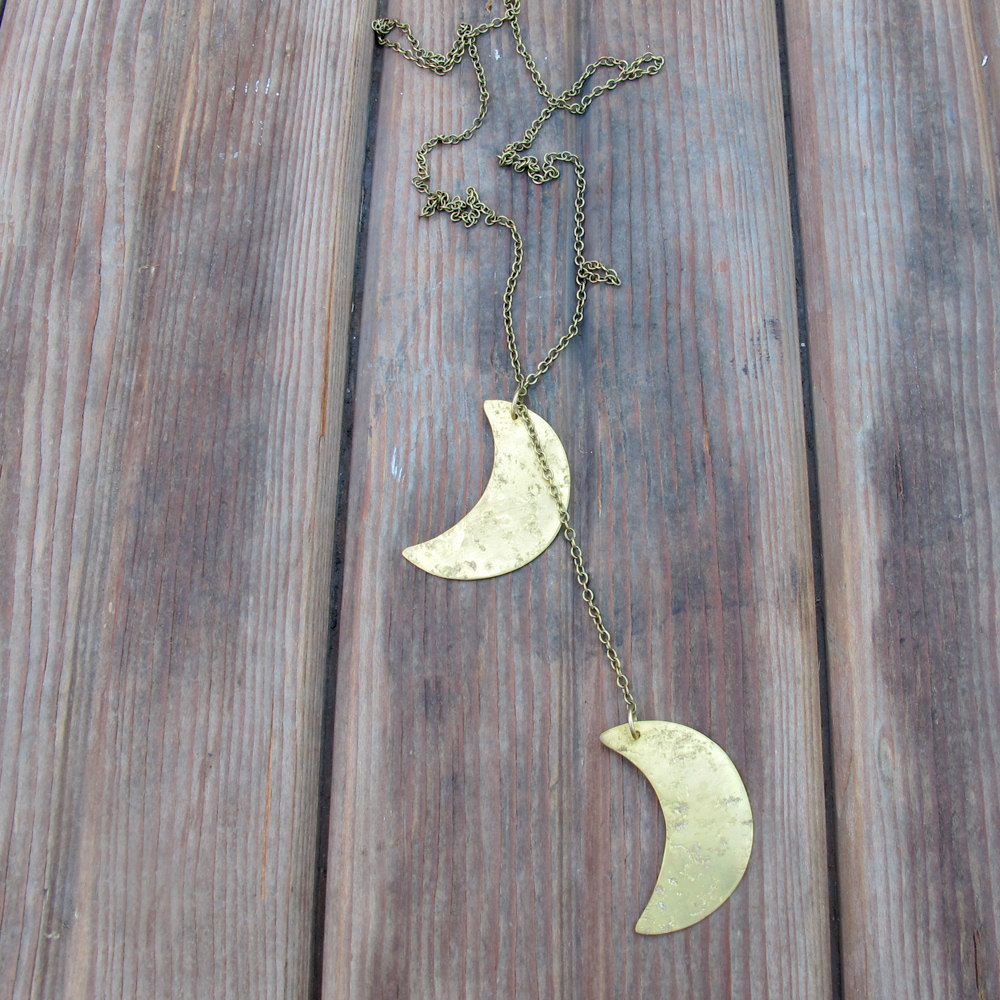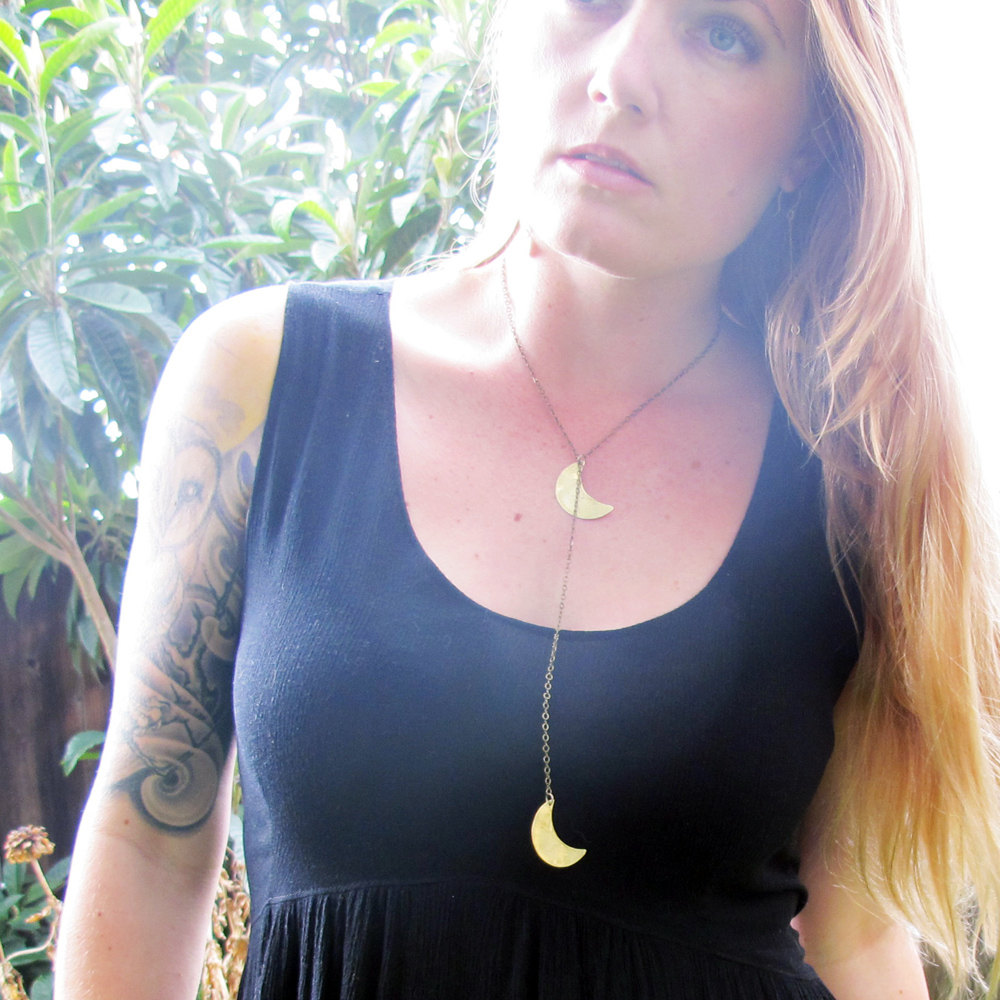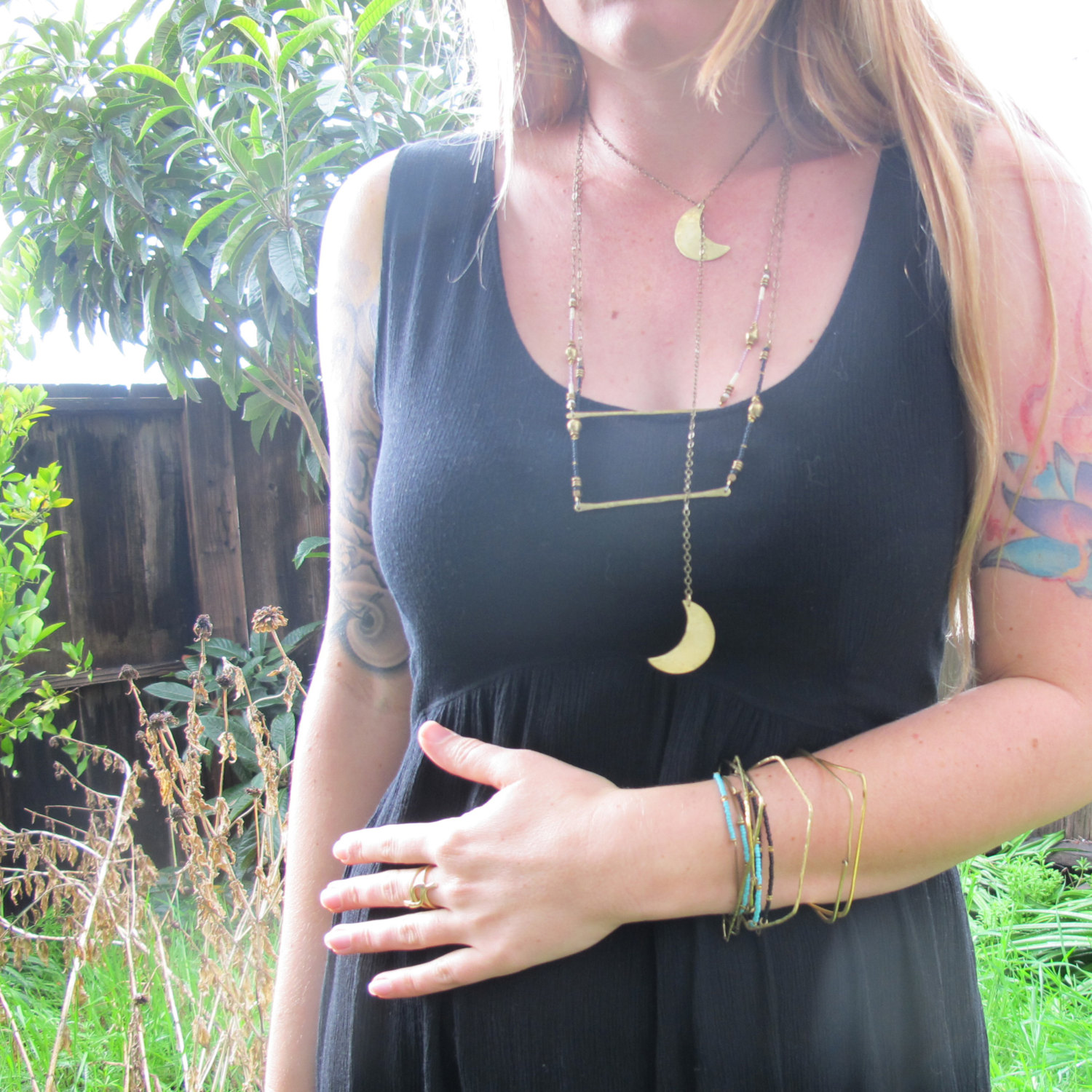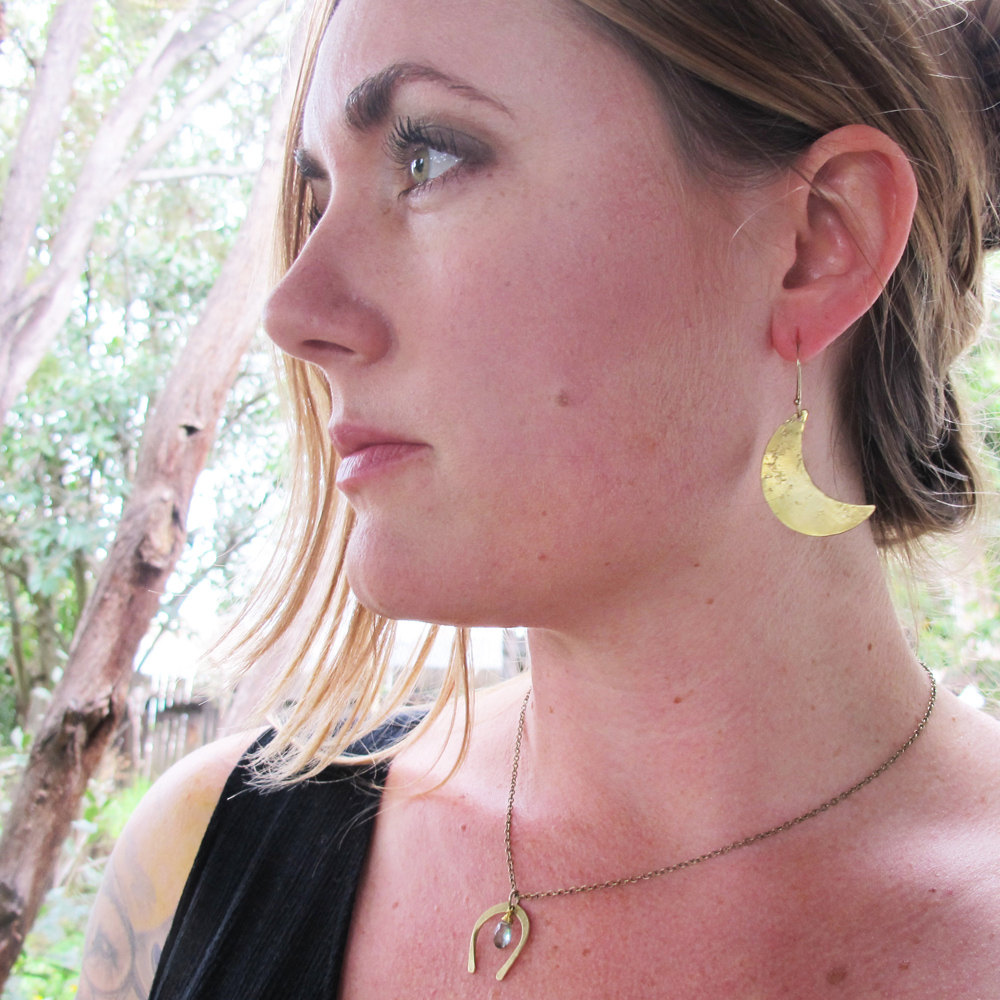 Double Moon Lariat Necklace
~ inspiration: dancing, at night, under the thinnest sliver of a moon, awakening all of your senses

These crescent moons are hand cut and hand-forged from raw brass. Attached to bras chain. This is a lariat style necklace, with one moon sitting up higher on the neck, and one hanging lower. There is no clasp, you simply slip the chain through one of the jump-rings until the chain opening is large enough to slip over your head, then adjust the dangling crescent moon as low as you like, which will pull the other one up higher.

Size details:
~ length of each moon: 1.5 inches
~ total length of necklace: 26 inches

Due to the handmade nature of all Tangleweeds pieces, very slight overall variations in texture, size, and details may occur. You can rest assured that you will receive an artfully and carefully hand-forged piece of jewelry.